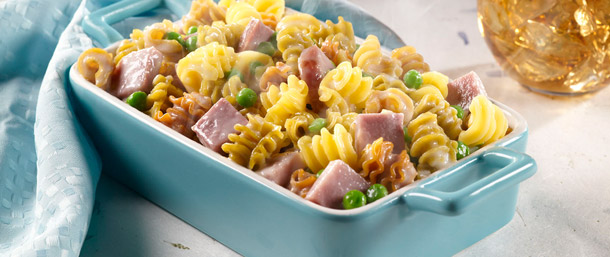 Gluten Free Black Forest Ham Smoked Mac & Cheese
Cooking Time 30min
Difficulty Level intermediate
Preheat oven 375 degrees.

Melt butter in saucepan on low heat. Remove from heat, blend in rice flour and salt. Add milk, heat stirring constantly until sauce thickens a little and is smooth. Add cheeses, heat until melted, stirring occasionally.

Combine cooked macaroni, sauce, peas and ham in a 9x13 oven safe casserole dish.

Bake for 20 minutes or until heated through.