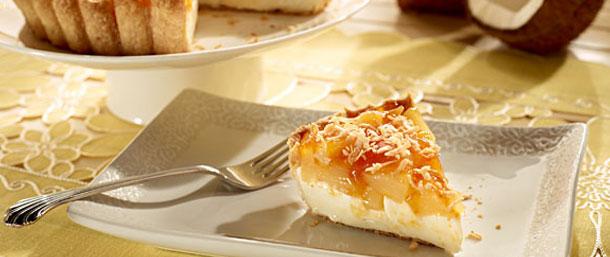 Pineapple Cream Cheese Tart
Cooking Time 30min
Difficulty Level easy
Unroll the pie crust into a 9 inch tart pan and bake according to directions. Let cool completely.

Add the cream cheese and coconut cream to the bowl of food processor fitted with the steel blade and pulse for 30 seconds. Chill the mixture in the refrigerator for at least 1 hour.

Heat the apricot preserves in a small sauce pot over low heat for 3-5 minutes or until smooth.

Add the cream cheese mixture to the pie crust. Cover the mixture with the pineapple chunks and brush liberally with the apricot preserves. Chill the tart for 1 more hour. Sprinkle the tart with the toasted coconut and serve. Cream cheese mixture can be made 1-2 days ahead.