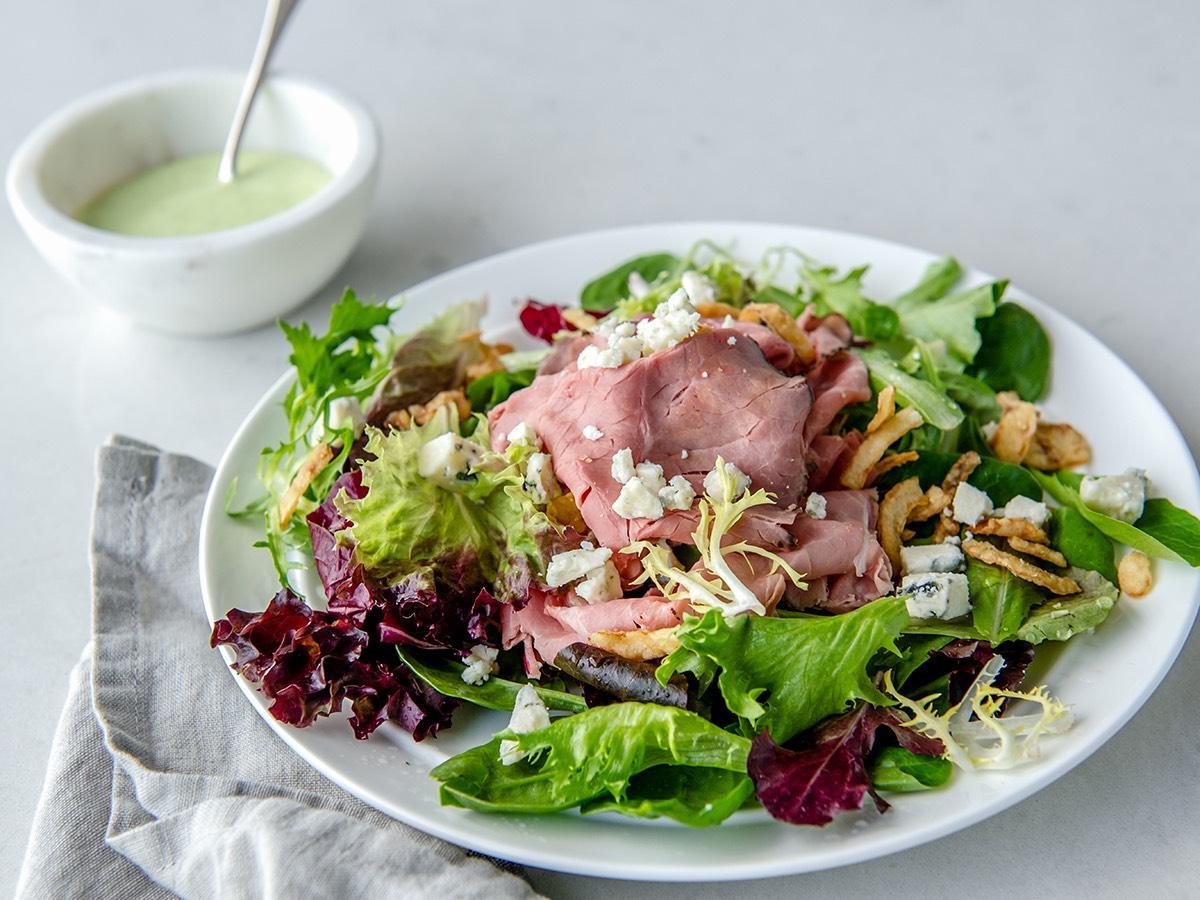 Preheat oven to

375

° F.

Spread the olive oil on a baking sheet.

Place the chopped beets on the baking sheet and sprinkle with the coarse sea salt.

Roast for approximately

15

minutes or until the beets are soft and roasted.

Toss the greens, the walnuts, the red onion, the beets and the apples in a mixing bowl with the dressing.

Place on a chilled salad plate and place the roast beef and the blue cheese crumbles over the top.