Aloha Sunshine Turkey Kebab
---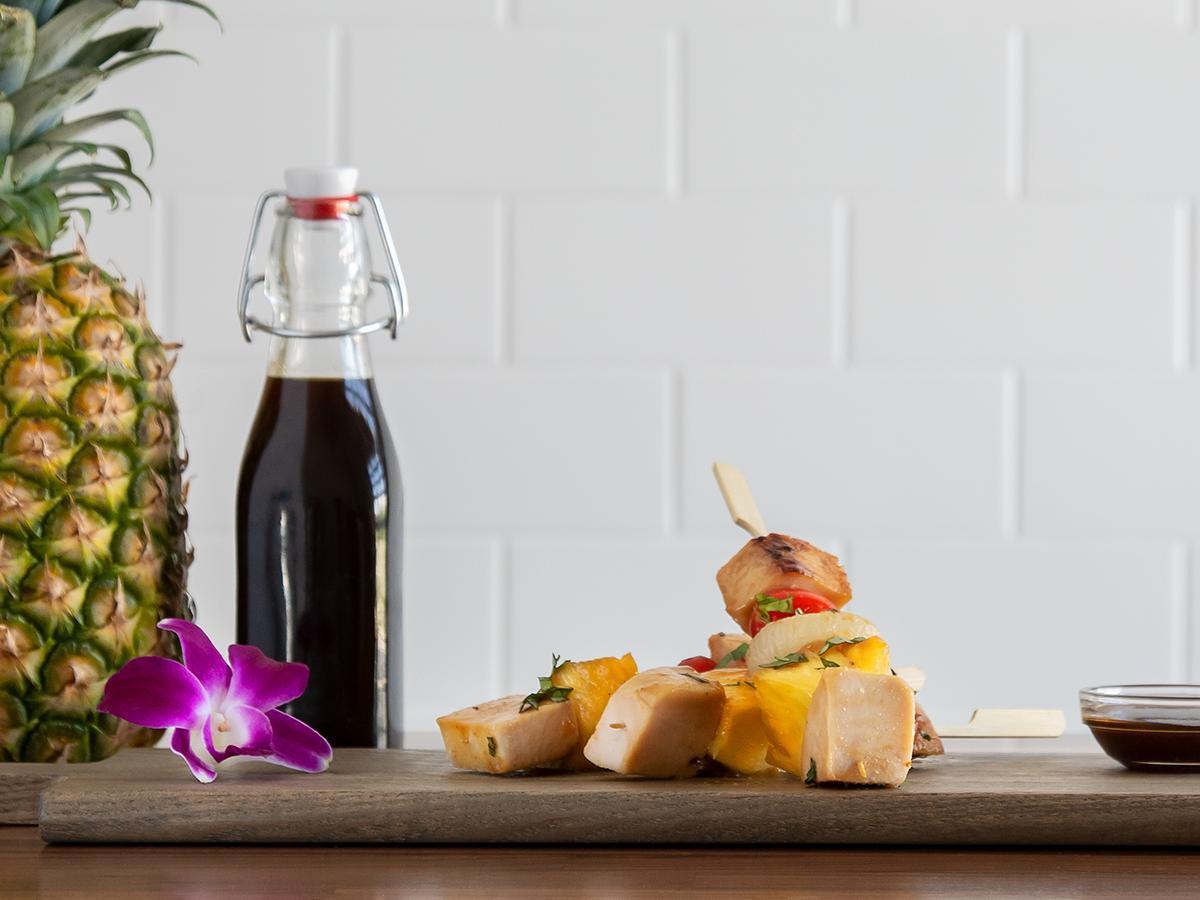 Assemble the Kabobs with

2

pieces of Aloha Sunshine Turkey,

1

Pineapple,

1

Tomato,

1

Cipollini onion

Brush with the Soy Glaze

Roast, Grill or Broil the Kebabs

Garnish with the basil

Serve warm.

For a dramatic presentation half a pineapple and stick the Kabobs into the outer side of the pineapple

Honey Miso Soy Glaze:

Combine the soy sauce, miso, sugar, mirin and green onion in a non-reactive pot.

Bring to a simmer and simmer for five minutes.

Remove from heat and and steep the garlic and the ginger in the cooling liquid.

Strain and discard the solids.

Store in a clean air tight container.