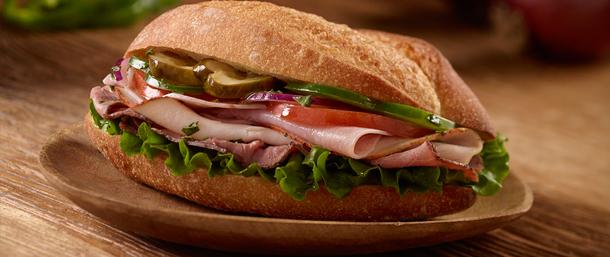 The Supreme Hoagie
Reviewed and approved by the American Diabetes Association, this hoagie reigns supreme with the combination of Boar's Head Brand Deluxe Low Sodium Oven Roasted Beef, Ovengold® Turkey Breast, and Low Sodium Deluxe Ham.
Cooking Time 5min
Difficulty Level easy
Place opened roll onto a clean work surface.

In a small bowl, combine olive oil, vinegar, and basil.

Drizzle vinegar mixture on the inside top half of the roll.

On the bottom half of the roll, layer ingredients in the following order: lettuce, beef, turkey, ham, tomato, onion, peppers, and pickles.

Crown with the top roll.