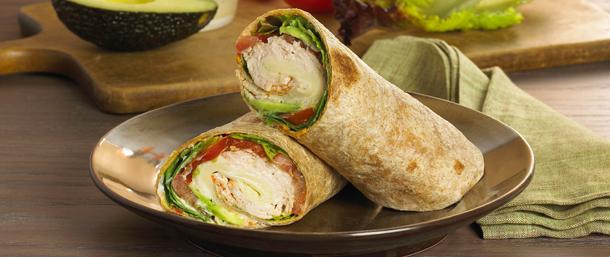 Turkey and Avocado Wrap with Roasted Pepper Hummus
Delicious and simple, this wrap is great for lunch, or slice thin and serve as an appetizer or after-school snack.
Cooking Time 10min
Difficulty Level intermediate
In a food processor, puree the beans with the peppers and lemon juice into a smooth, but somewhat chunky, consistency. hunky consistency.

Spread onto the tortillas and add a lettuce leaf to each tortilla.

Add 2 slices tomato, followed by 3 slices of avocado.

Add the turkey breast and Swiss cheese; fold and wrap.

Cut each wrap in half to serve.