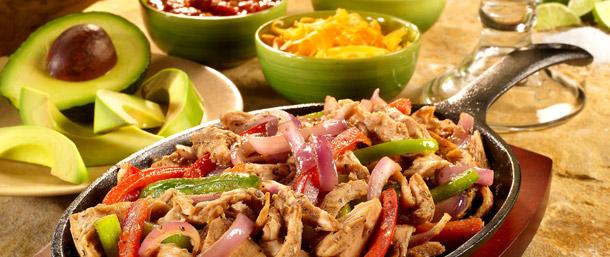 Spiced Ovengold® Turkey Fajitas
A few savory vegetables and a little seasoning turns Boar's Head Ovengold Turkey into a spicy night south-of-the-border.
Cooking Time 15min
Difficulty Level intermediate
Julienne turkey into ¼" x ¼" x 2" long strips.

Heat oil in a skillet over medium-high heat. Add the onions and pepper and grill for 3 minutes.

Add the turkey and seasoning and cook until the turkey is warmed through, about 4 minutes.

Warm the tortillas and spoon on the turkey mixture.

Squeeze lime wedges on top for flavor if desired.

Roll up and enjoy.

Serve with sour cream, salsa, grated cheese, guacamole, or lime wedges if desired.