Brand Pillars
Boar
'

s Head Brand Pillars
---
Family & Heritage

Boar's Head is a family business.  Five generations ago, our company began with the belief that consumers deserved a better quality ham than what was available.  Over the years, our company has grown.  But, our standards for quality have never wavered - a value passed down from one family member to the next.  As a family business, we choose to be devoted to our consumers, not stockholders.  We choose to only bring to market products that we believe in, products that meet the standards set for us long ago.

Artisanship

We pride ourselves on being master craftsmen in our industry - skilled artisans in meat and cheese preparation methods. Crafting our products is a true labor of love. We use time-honored recipes that call for hand-trimming our meats, applying many of our spices by hand, using Master Cheesemakers for several of our cheeses, and more. We know there are easier, faster, even cheaper ways to make our products – but cutting corners doesn't cut it for us. With Boar's Head, you can trust each and every one of our products was prepared with the utmost care.

Leadership

Boar's Head is the leading premium deli meat and cheese company in America. We didn't get to this place overnight. We got here through a passion to deliver on our promise for freshness and quality and a dedication to provide consumers with products that meet their needs. What began with one ham has now grown to over 500 products, all made without compromise or shortcuts. Beyond products, our commitment extends to the community, actively supporting hunger relief organizations and many other charitable and health affiliations across the country.

Quality

At Boar's Head, we are relentless about quality. If a product doesn't live up to our exacting standards, it doesn't carry the Boar's Head name. Simple as that. Our products are made of only the finest ingredients: whole muscle beef, pork and poultry, and spices sourced from around the globe. This is how we did it in the beginning and how we continue to make our products today. While some may choose to use parts or by-products, fillers or artificial flavors and colors, this is simply not the Boar's Head way. Our goal is to be the brand consumers can count on for the highest quality delicatessen products in America.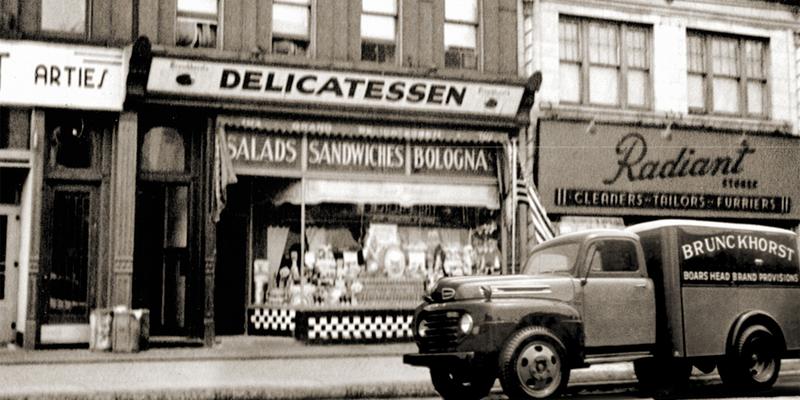 For over 110 years, Boar's Head has been doing things our own way. From the very beginning, we've been unwilling to compromise on quality, to cut corners, to put profits before excellence.
We remain true to the time-honored traditional practices set for us five generations ago: still hand-trimming our meats; still using only the finest ingredients in our products. Commitments like these have made us a leader in our industry and have made Boar's Head the brand in which consumers continue to place their trust.