Prosciutto Asparagus Tart
---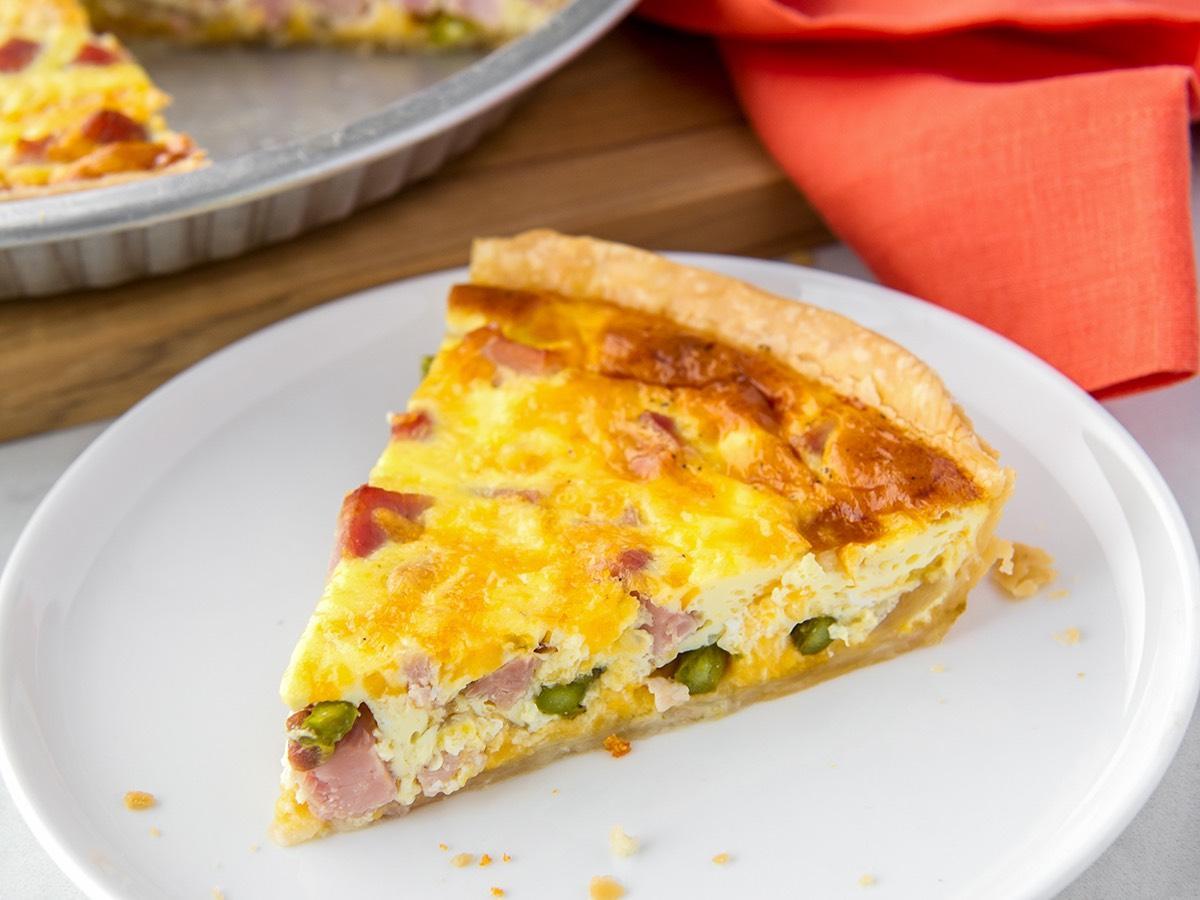 Preheat oven to

400

° F.

Line a small sheet tray with parchment paper.

With the flour dust the surface of your counter and roll out the puff pastry.

Using a sharp pairing knife score a border around the rectangle puff pastry in a X fashion

(

be sure not to go all the way through

)

.

Using a fork poke holes into the center all around in order to control the rise of the puff pastry.

With one egg, beat with a whisk and with a pastry brush, paint the border, place in the oven and bake for approximately

10

to

12

minutes.

Remove from oven and let cool.

In a pan over medium heat, add avocado oil and bring to medium high.

Add the prosciutto and render until lightly crisped.

Remove the Prosciutto with a slotted spoon leaving behind the oil.

Add asparagus and sauté for

2

-

3

minutes, seasons with salt and pepper.

In a medium bowl combine ricotta, eggs, garlic, herbs, chives and, prosciutto, asparagus and cheese.

Add salt and pepper.

Using a spoon, scoop ricotta mixture into center of puff pastry and with the back of the spoon spread evenly.

Bake until golden brown.

When tart has reached desired color, remove from oven.

Add bacon crumble to the top and drizzle with oil.

Sprinkle with flake sea salt and serve.