Steakhouse Bacon Pork Belly Tacos with Pineapple Salsa
---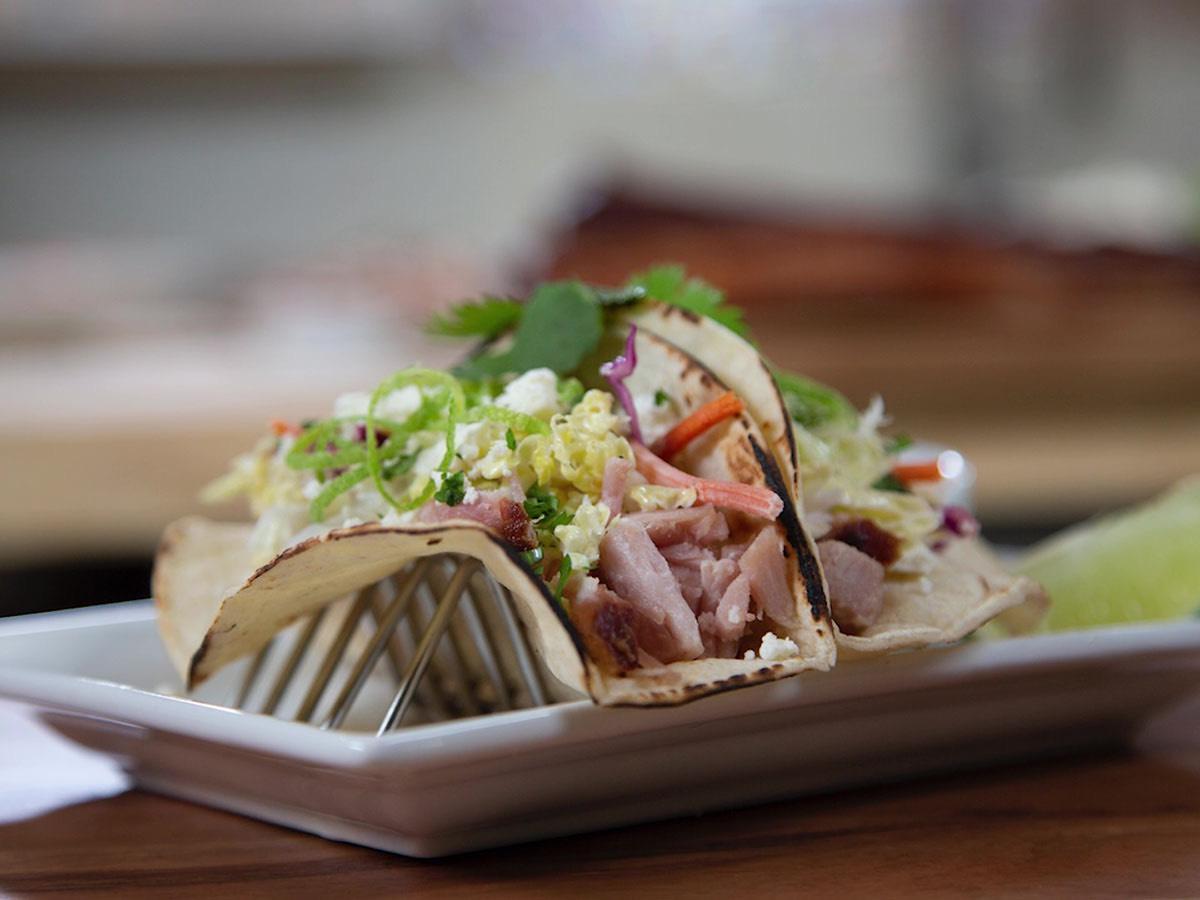 Preheat oven to

375

° F.

Place the bacon on a cooling rack over a baking sheet.

Cook for

2

hours or until brown and crusty on the outside.

Drain the fat and reserve for secondary use.

Let cool slightly.

Pull the external browned fat off and any very large sections of fat and set aside for secondary uses.

Shred the pork and keep warm and covered until ready to serve.
Pickled Onions
Combine the vinegar, water, sugar and salt in a medium bowl.

Whisk together until the sugar and salt is fully dissolved.

Place thinly sliced onion in a mason jar and pour the vinegar mixture over the onions.

Let sit at room temperature for at least one hour or, preferably, overnight

(

pickled onions will last a two weeks in the refrigerator

)

.
Roasted Pineapple Salsa
Heat oil in a medium skillet over medium high heat.

Add pineapple, sugar, ancho chili powder and stir to coat.

Cook

4

to

5

minutes, stirring occasionally until the pineapple caramelizes and is a rich, golden brown color.

Remove from heat.

Add

4

tablespoons champagne vinegar,

2

finely chopped scallions and a small bunch of chopped cilantro.

Warm the tortillas and chop the avocados into small size chunks.

Place the heated tortillas in a tortilla warmer.

Place the shredded pork, avocados, feta cheese, Colby Jack shreds, pickled onions, pineapple salsa and limes in separate bowls and serve.