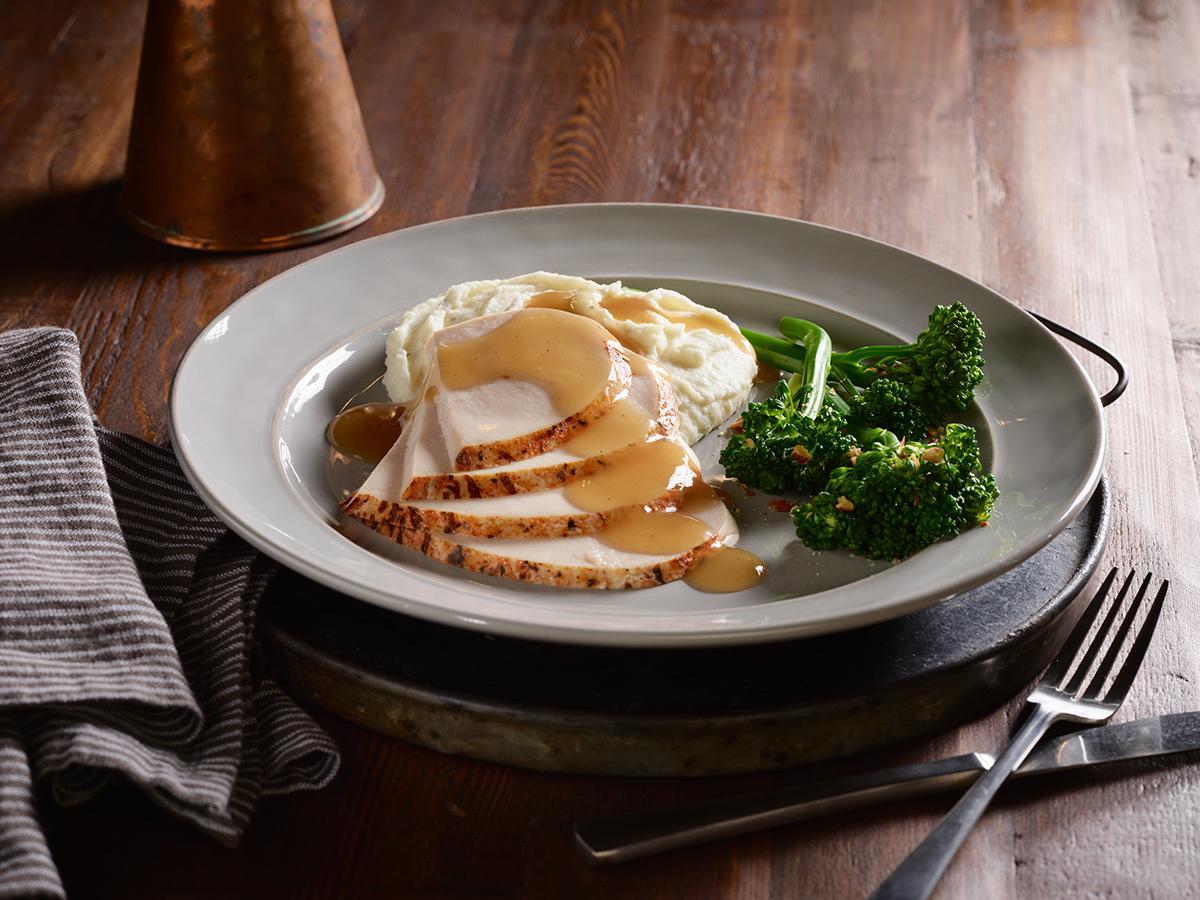 Heat the turkey in the gravy until warmed through.

Heat the mashed potatoes according to the package instructions.

Prepare the broccoli to package directions.

Season the potatoes and broccoli with butter, salt and pepper to taste.

Evenly divide the turkey, potatoes and broccoli onto

5

dinner plates. Ladle gravy over the turkey and potatoes.