Colorful Kid
'

s Snack Plate
---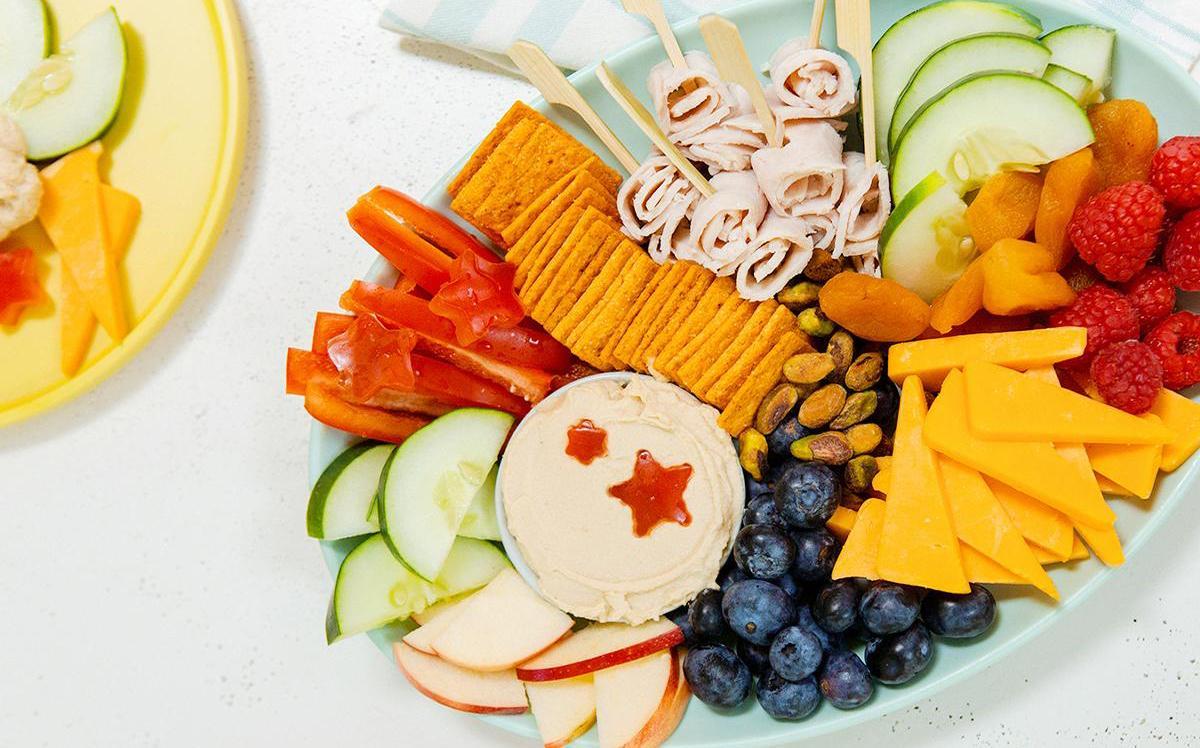 Scoop hummus into a small dish or ramekin and place on a platter.

Slice your red bell pepper in half, slicing one half into thin slices and shaping the other half into small stars using a cookie cutter. Place a couple stars on the hummus, and save the rest to top on your finished platter.

Arrange the remaining ingredients on the platter.

Serve it for your kids, and yourself, and enjoy for any meal or snack!