Greek Pita with Boar's Head Kalamata Olive Hummus
---
This classic Grecian recipe is perfect for lunch or a light dinner. Spread Boar's Head Kalamata Olive Hummus on thick to make the fresh vegetables and flame-kissed pita even more flavorful. 
Play Recipe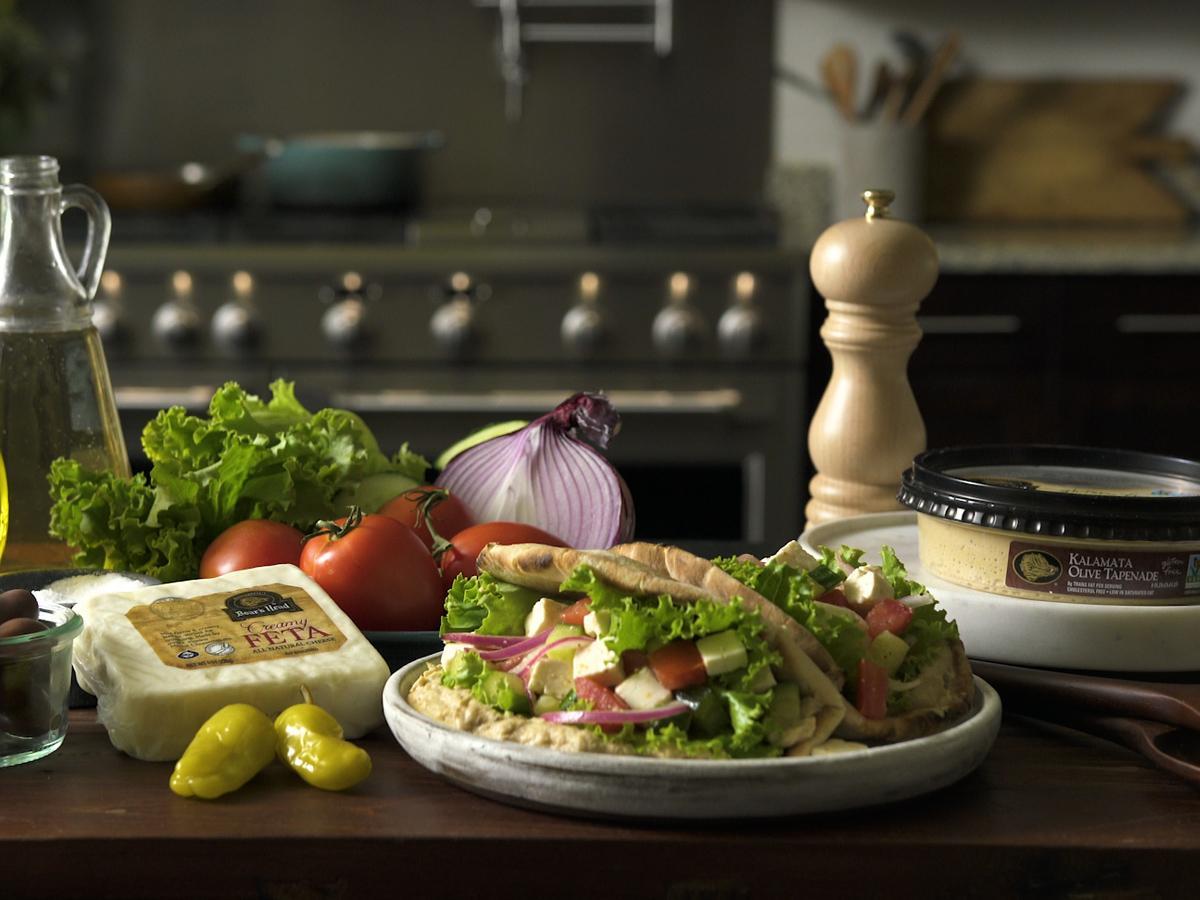 Place tomatoes, red onion, cucumber in a bowl. To the bowl, add

1

tsp. olive oil,

1

tsp. white wine vinegar, ½ tsp kosher salt and fresh ground pepper and combine.

Stir in ¾ cup feta cheese.

Heat/grill pita bread, if desired.

Spread

2

tbsp. of Boar's Head Kalamata Olive Hummus to each halves of pita bread. Fill with vegetable mixture and top with additional hummus if desired. Serve.