Roasted Garlic Hummus Crostini Platter
---
Recipe by Cooking with Cocktail Rings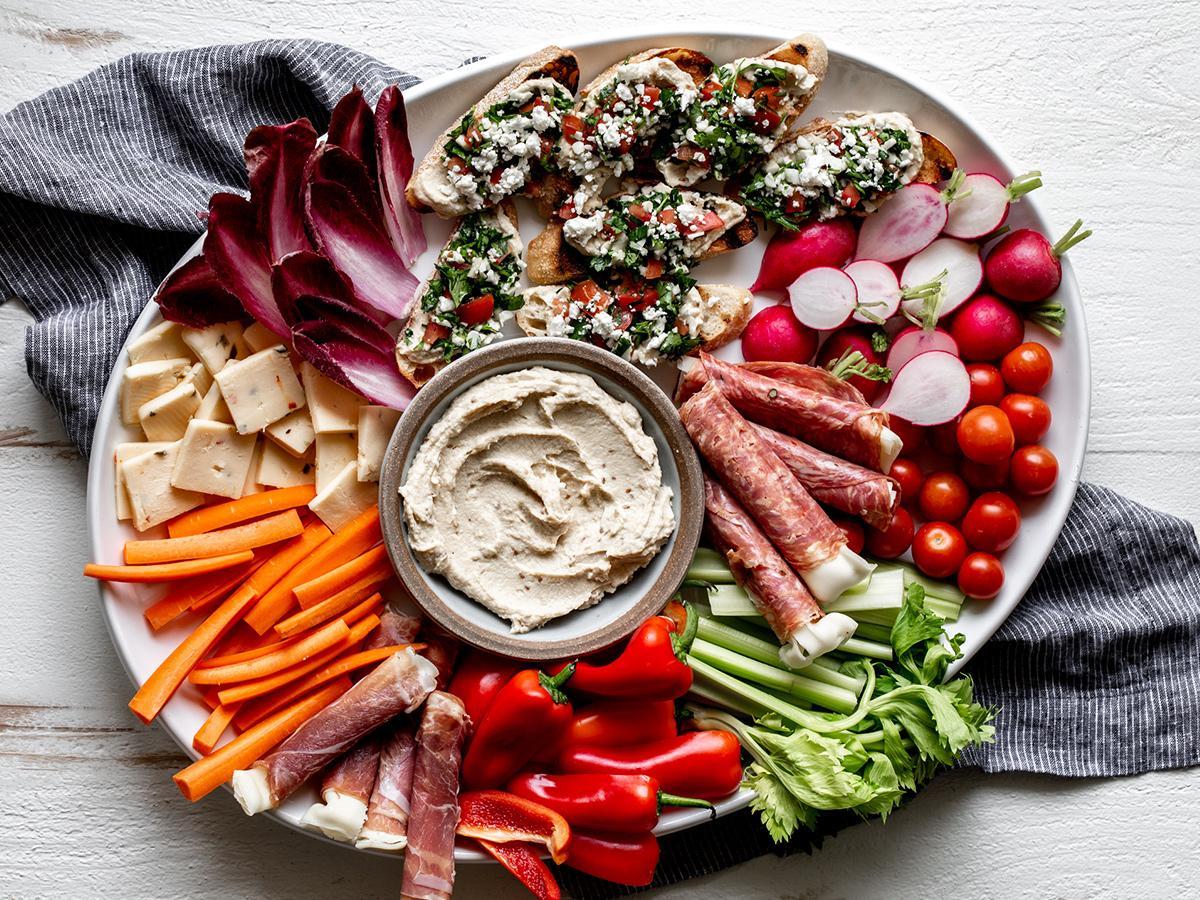 In a small bowl stir together the parsley, cauliflower rice, tomato

&

lemon juice. Season to taste with salt.
Spread hummus on each slice of bread

&

top with mixture.

Sprinkle with feta then serve on a platter with a small bowl of Roasted Garlic Hummus, Boar's Head Charcuterie, and your favorite accoutrements.