Bold Ichiban
Teriyaki

Style Chicken Sub
---
Zesty and savory complexities meet in this diversely textured sub pairing Bold Ichiban
Teriyaki
Style Chicken with chopped red and green peppers, matchstick carrots and more.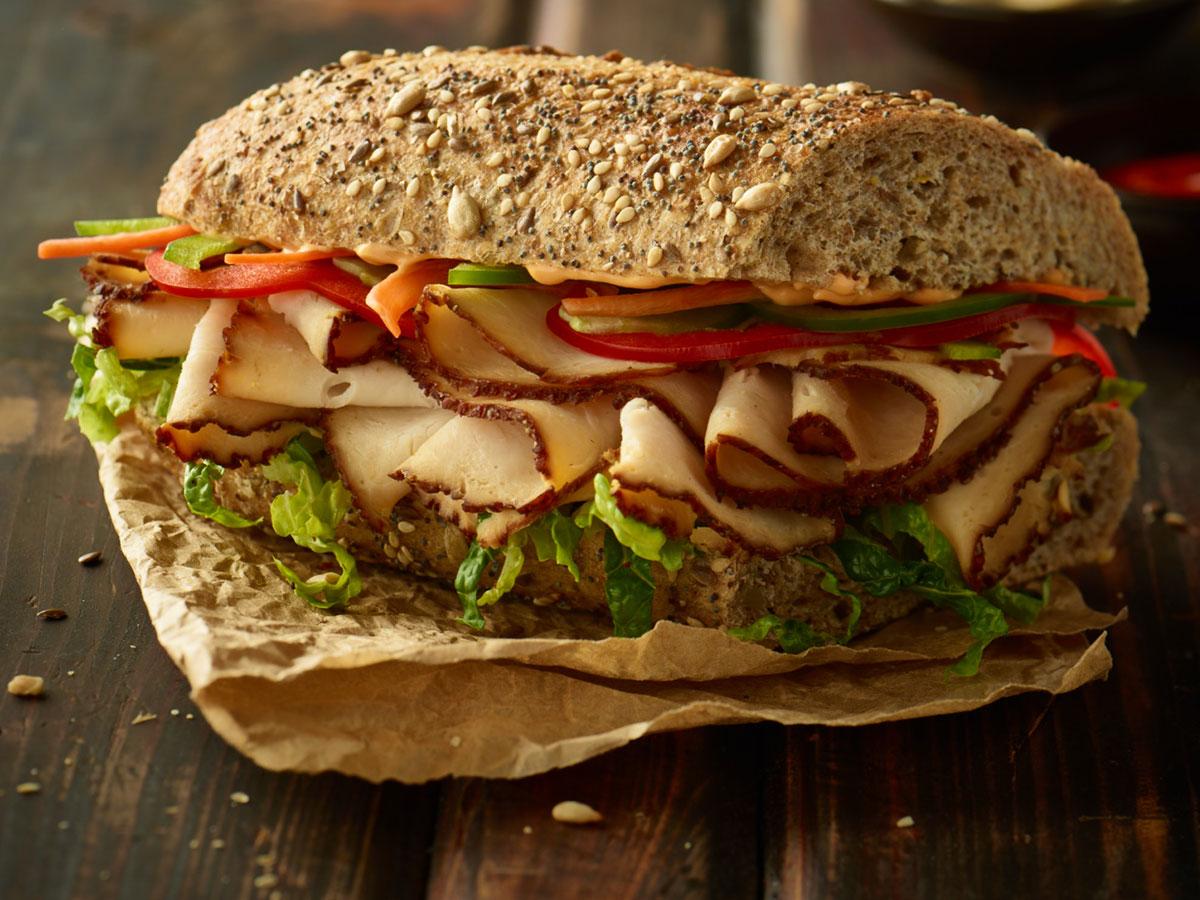 On a clean work surface, slice the subroll lengthwise.

Spread sriracha mayo on top of sandwich roll.

Layer ingredients in the following order, starting on the bottom of the roll: Lettuce, chicken, peppers, and carrots.

Crown with top of roll and serve.