EverRoast

 Chicken Pesto Sandwich
---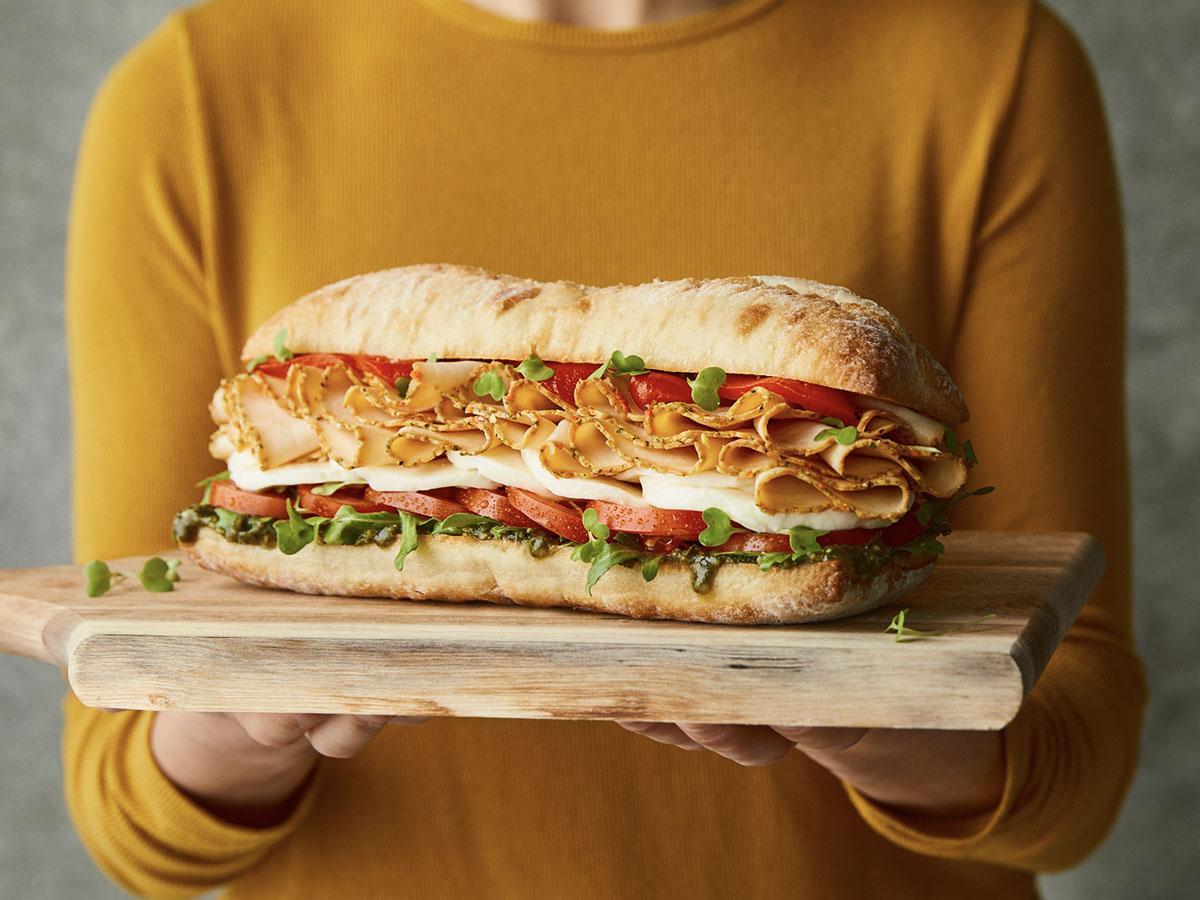 Slice ciabatta baguette in half lengthwise, setting the top aside.

On the bottom half of the baguette, distribute arugula and roasted red peppers evenly.

Top with layers of chicken and fresh mozzarella.

Spread basil pesto on the lid of the ciabatta bun, and place on top.

Slice the sandwich in halves or quarters to share!