Chicken Sausage Foil Packs
---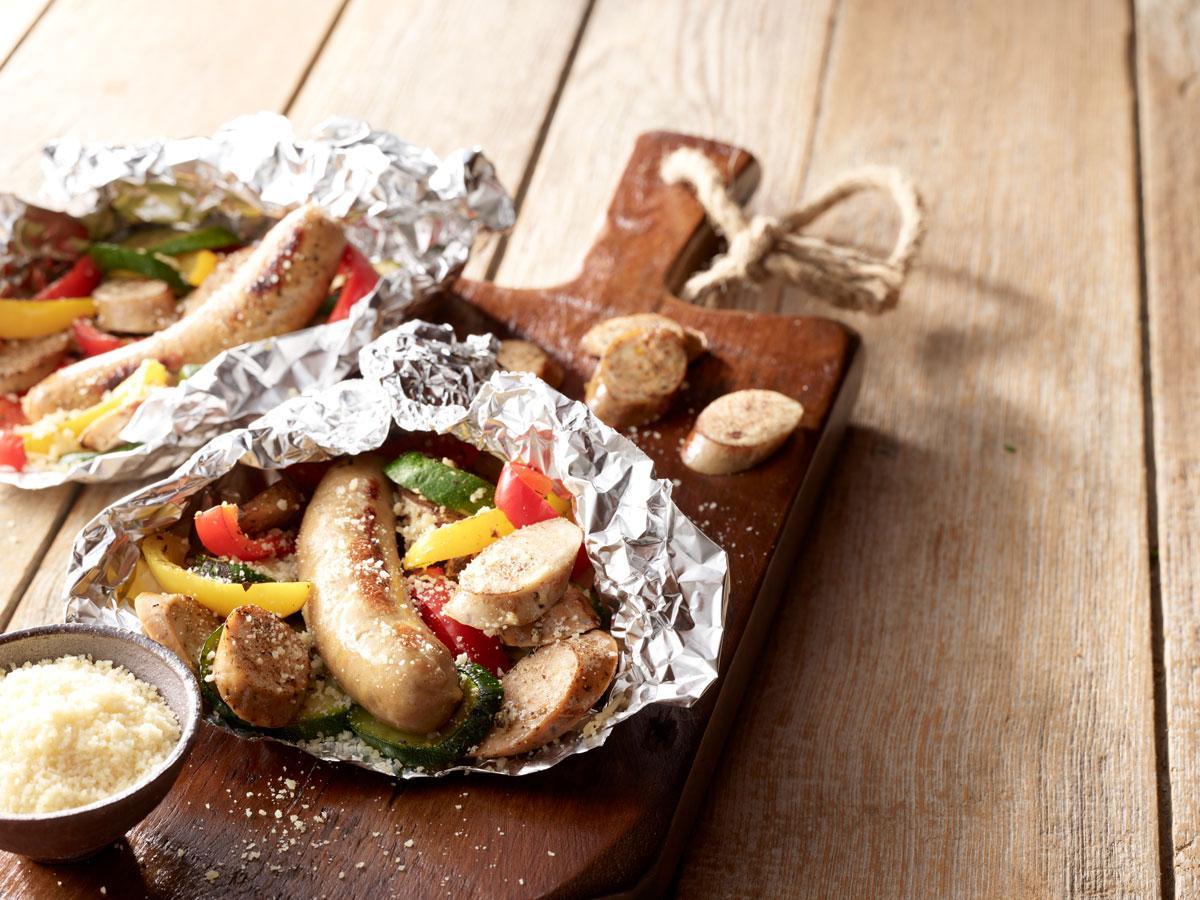 Open the Boar

'

s Head Robust Italian and Honeycrisp Apple All Natural Chicken Sausage packages and place them on a cutting board.

Take the aluminum foil and create packets by folding and pinching the ends.

Place either sliced Chicken Sausage or whole pieces into the packet and then slice vegetables.

Place vegetables into the packets and place foil packets on the grill.

Close grill top to create steam.

Once cooked, remove packets from the grill, open and top with Italian Seasoning and grated Boar

'

s Head Parmigiano Reggiano Cheese.