Madrasala

Curry Chicken Rice Bowl
---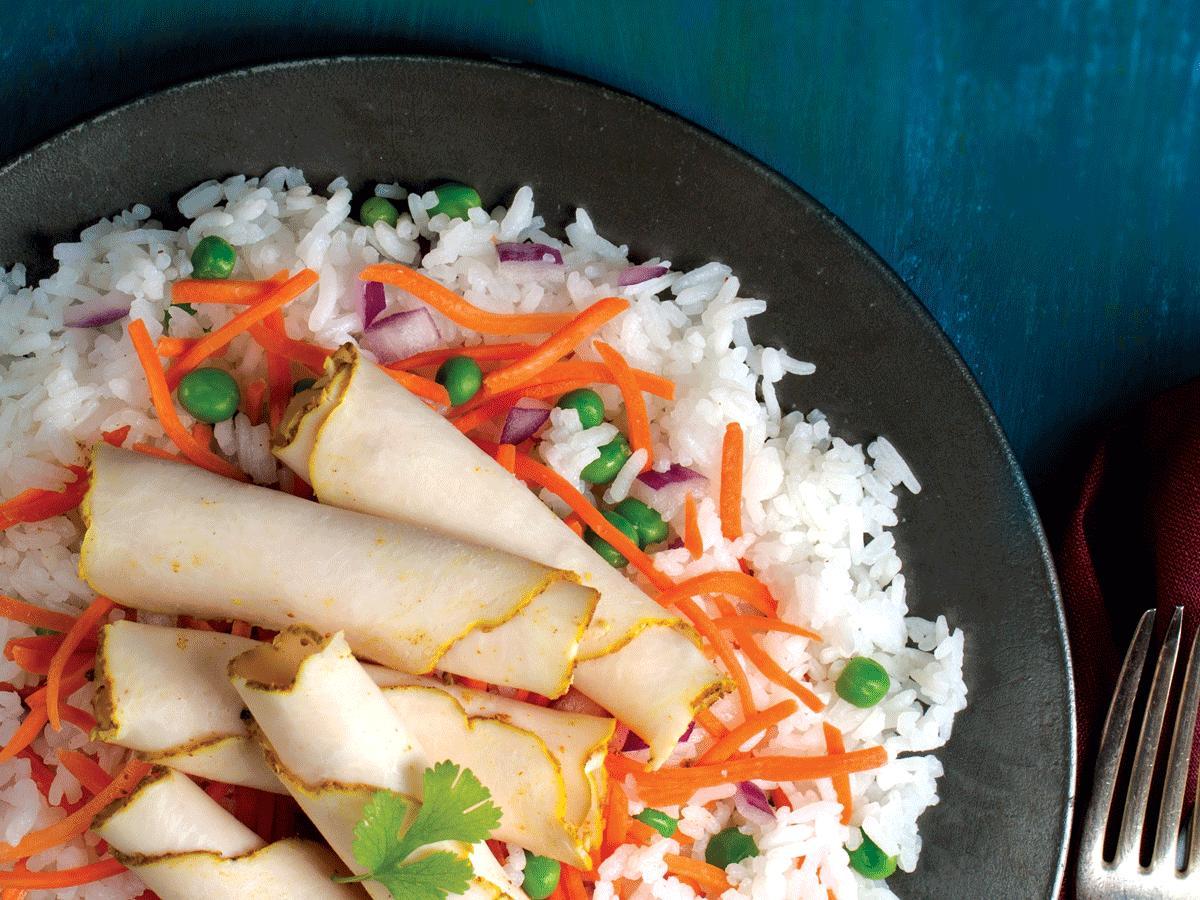 Cook the basmati rice according to package instructions, and place to the side in a large serving bowl.

Mix the cumin into the rice thoroughly, and then add in the onions, shredded carrots and green peas.

Roll the slices of

Madrasala

Curry Chicken and place onto the rice bowl, and serve warm.