Prosciutto Riserva on Roasted Shallot Olive Focaccia
---
Deliciously different, this sandwich is perfect for a quick lunch or dinner.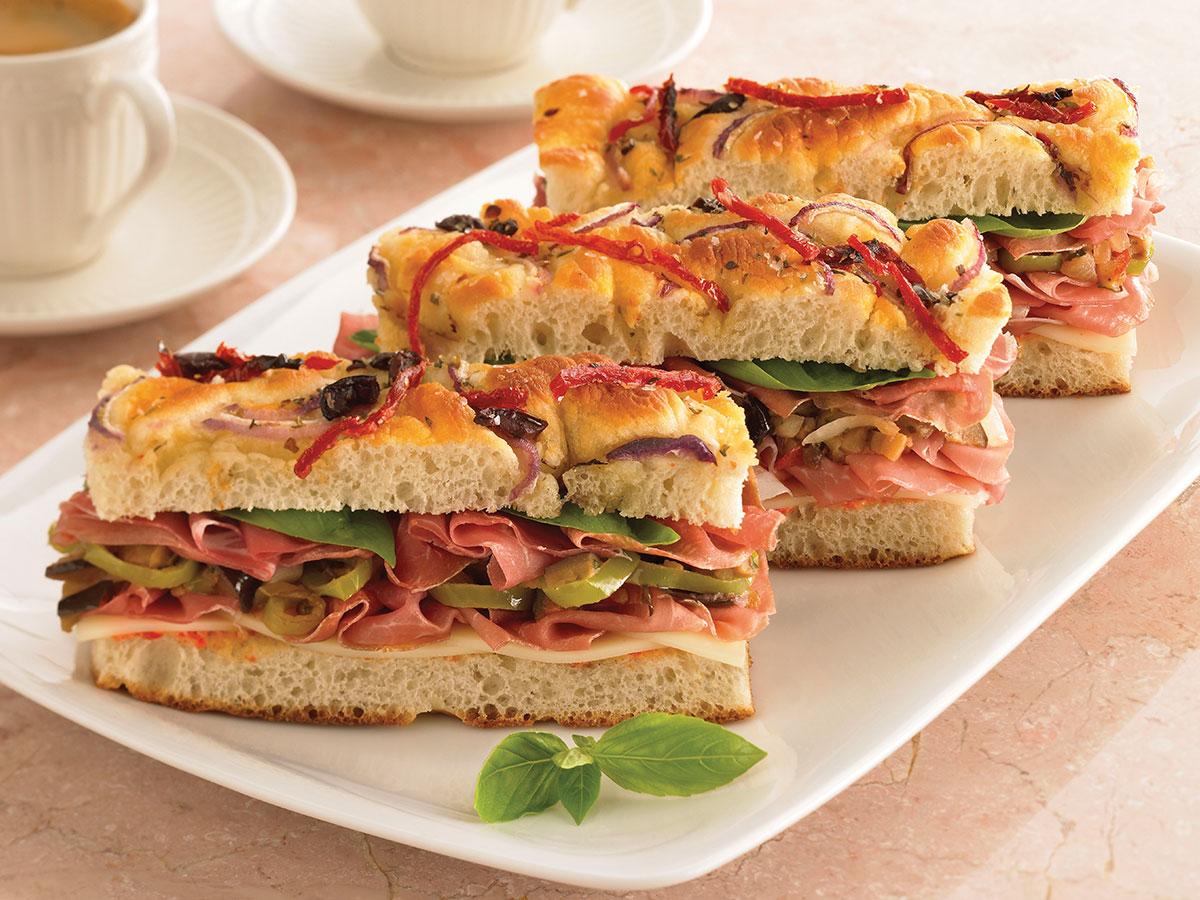 Split the focaccia bread in half. Spread Roasted Red Pepper Mayonnaise on both pieces of bread.

Pile the ingredients on the bottom piece of bread in the following order: arugula, peppers, Prosciutto Riserva Stradolce, olive relish and Asiago cheese.

Crown with top of bread.