Bold
Salsalito

Turkey Gluten Free Stuffed Peppers
---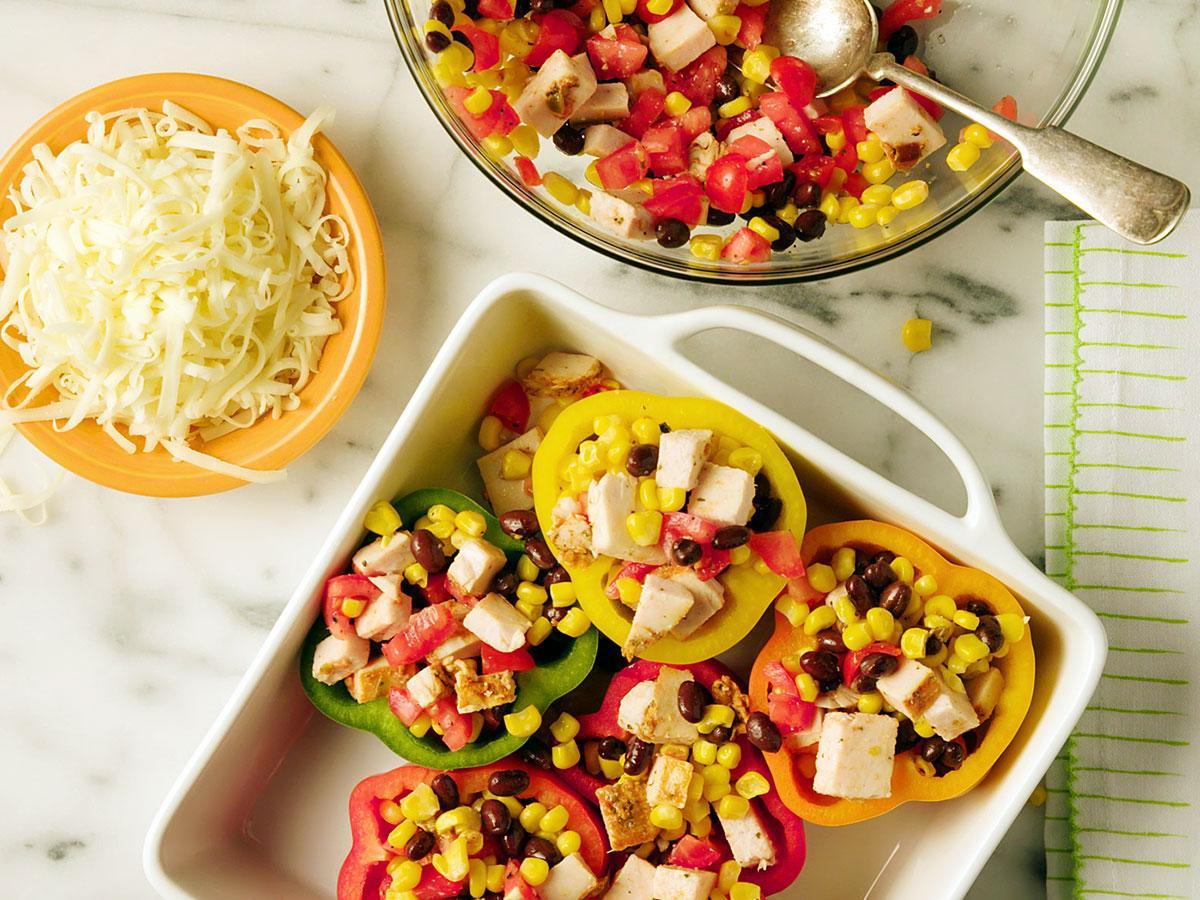 Preheat oven to

350

degrees F.

In a large bowl, add the Salsalito Turkey, Fiery Chipotle Gourmaise, corn, black beans, diced tomatoes, garlic powder, salt, and pepper.

Slice the bell peppers in half and carefully use a knife to cut out the center and the seeds. Arrange the peppers on a baking dish and fill each one with the ground turkey mixture.

Cover the baking dish with foil and bake for approx.

30

-

35

minutes, or until the peppers are slightly tender.
Remove the baking dish from the oven and top with a little mozzarella cheese. Return peppers to the oven, uncovered, for approx.

5

minutes or until the cheese has melted fully.

In a small bowl, combine the Greek yogurt with the Fiery Chipotle Gourmaise and lime juice, drizzle over the peppers. Enjoy!