SmokeMaster

Black Forest Ham Quiche Cups
---
Elevate your breakfast with
Smokemaster
Black Forest Ham and shredded Lacey Swiss Cheese. This savory egg dish comes together in under
30
minutes, leaving you more time to enjoy entertaining.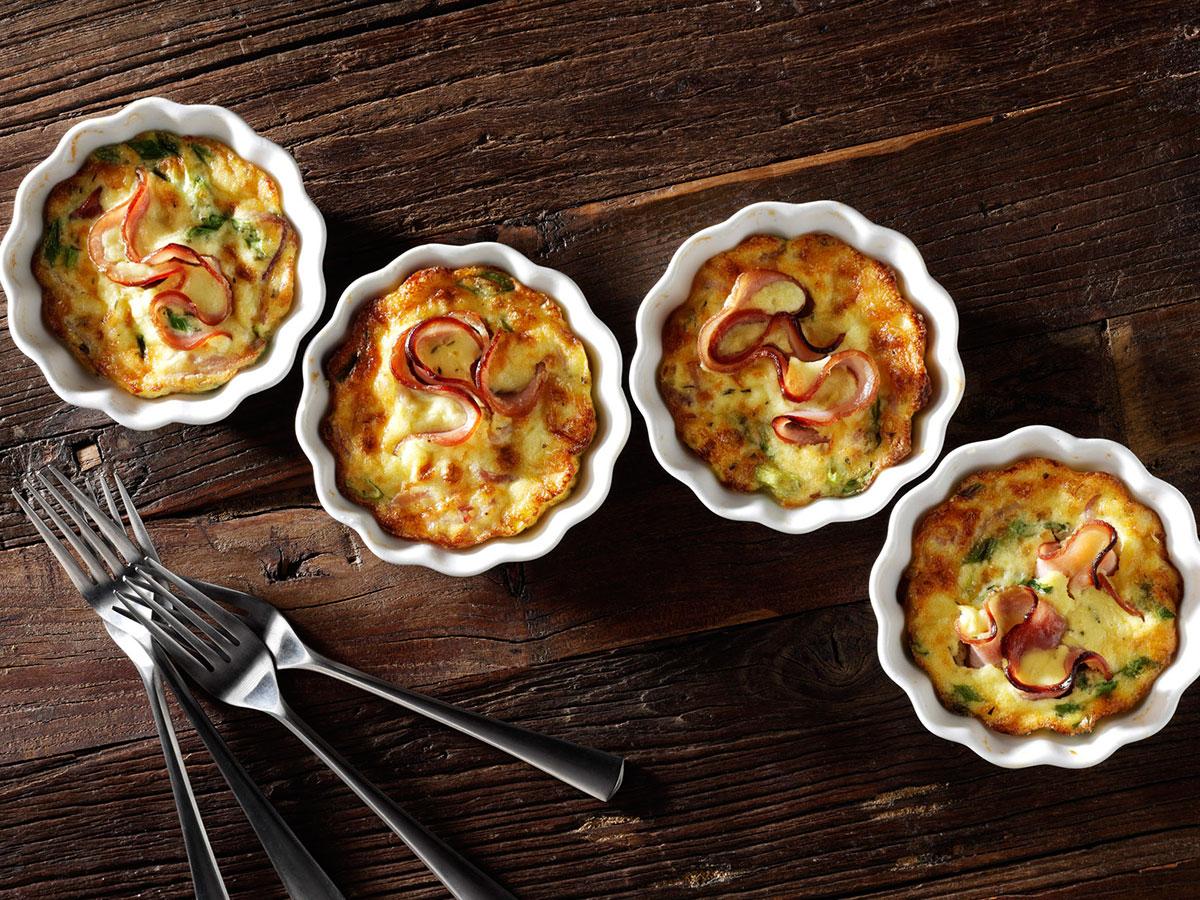 Preheat oven to

350

° F.

Whisk eggs in a bowl. Add remaining ingredients, except for ham, and stir to combine.

Cut each slice of hamm in half and set to the side

Spray individual, oven safe, quiche cups with cooking spray.

Place two half slices of ham into each individual quiche cup as desired.

For each individual quiche cup, spoon about three tablespoons of egg mixture so that it

'

s ¾ full. Use a fork to distribute cheese, if necessary.
Bake for about

20

minutes or until a toothpick inserted into the center comes out clean. The top will begin to brown. If it browns too quickly, then tent a piece of aluminum foil over the top and continue to cook.

Remove from oven and serve warm.